789 Building Office – Hoang Quoc Viet
Overview
Updated On:
December 1, 2023
Description
BUILDING INFORMATION
Location
147 Hoang Quoc Viet, Cau Giay
Elevator
High-speed elevators
Floor height
26 floors and 03 basements
Air conditioner
Modern ceilling air conditioner systems
Ceiling height
2.7m
Backup power
Backup generator meets 100% demand of capacity
Floor area
1714m2
Working hours
Monday to Friday: 8am – 6pm; Saturday: 8am – 12:30pm.
Parking
At 03 basements
Direction of the building
North
DETAIL LEASE PRICE AND AREA
Gross rental price (Rent + Service fee)
From $17/m2/month
 Air conditioning fee
Included in rental fees during the working hours
Rent From
From 12 usd/m2/month
Parking motobike
100.000 VND/motobike/month
Service fee
$5,5/m2/month
Parking car
1.500.000 VND/car/month
Area for rent
Every floors are divided in to single zone; leasing area from 100m2
Electricity fee in the office
Charges based on actual electricity usage
Location of the building 789
Located at 147 Hoang Quoc Viet – Cau Giay – Hanoi, Hoang Quoc Viet street connecting Pham Van Dong – Pham Hung – Lac Long Quan streets has created a special position of 789 Building Ministry of Defense. in the western region of Hanoi.
789 office building is also near Nguyen Van Huyen street to the diplomatic corps urban area and connects with other big urban areas such as West Hanoi new urban area – the convergence of many large and important projects of the capital. Modern design, quality standards.
789 Building was built with 26 floors and 03 basements. In which each floating floor area is 2,058m2, each basement area is 3,535m2 and the total floor area of ​​the building is 60,426m2. 03 basements: technical reservation and parking for 207 cars with 762 motorbikes, meeting the needs of office tenants here.
With modern equipment system leading by European standards, meeting all the needs of business premises such as: Showroom, commercial business, standard office work. The building has a total leasing area of ​​up to 40,000m2, flexible leasing areas suitable for all sizes of business activities.
Utilities of 789 Building
The 21st floor of the building is the coffee area, refreshments, office lunch service, ensuring the most convenient for staff and visitors to work here.
On the roof floor, there is an apron for civil and commercial transport helicopters (24 people). This is a special service, first put into operation for an office building.
The building is managed and operated by a professional team according to the international standard process, which will promptly and quickly meet the requirements of the tenants. Security guards are regularly trained, 24/24 building security to ensure absolute safety of people and property.
Sanitation services are closely monitored to provide a space, office environment always clean and airy. Above all, it is desirable to bring maximum utilities for users and partners to transact and work at the 789 Ministry of Defense building of the investor.
Amentity & Features
Other Features
Electric fee
Management Fee
Security
Shopping mall
Supermarket
Water Consumption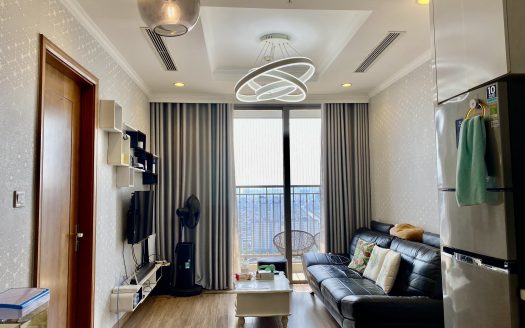 A furnished apartment of 80m2, consisting of 2 bedrooms 2 bathrooms, a spacious living roo
...
Prime Business Center Located at the center of Hanoi (Hoan Kiem District), Prime Business
...
$ 86
Located on the junction of Tran Phu – one of the main roads linking the western area
...