Detech Tower 2 – Nguyen Phong Sac
Overview
Updated On:
December 1, 2023
Description
BUILDING INFORMATION
Location
107 Nguyen Phong Sac, Cau Giay
Elevator
05 Mitsubishi elevators: (2,5m/s) – capacity 1.350kg
Floor height
17 floors and 03 basements
Air conditioner
Ceilling central air conditioner system
Ceiling height
1st floor: 2,68m, from 2nd – attic floor: 2,65 m
Backup power
2000KVA Backup generator meets 100% demand of capacity
Floor area
940 m2/floor
Working hours
Monday to Friday: 8am -6pm; Saturday: 8am – 1pm.
Parking
Gross parking area ~ 6.100m2: 03 basement & around the tower
DETAIL LEASE PRICE AND AREA
Gross rental price (Rent + Service fee)
From $14/m2/month
 Air conditioning fee
Included in rental fee during the working hours
Rent From
From $11/m2/month
Parking motobike
$6.6/motobike/month (Included VAT)
Service fee
$3.3/m2/month (Included VAT)
Parking car
At basements: $66 USD/car/month, outside the tower: $44/car/month
Area for rent
175m2, 177m2, 180m2, 188m2, 220m2
Electricity fee in the office
Charges based on actual electricity usage
Detech Tower 2 is an office building for lease, located at 107 Nguyen Phong Sac Street, Cau Giay District, Hanoi. The building is designed according to Grade B office standards, along with modern architectural style, the building promises to be an ideal location for businesses wishing to lease an office in Hanoi.
Location of Detech Tower 2
Detech Tower 2 office for lease is located at 107 Nguyen Phong Sac Street, a busy and vibrant area of ​​Cau Giay District, convenient transportation and many surrounding utilities.
The radius around the building is residential areas, universities, many restaurants and eateries concentrated in To Hieu Street to meet the lunch needs of office tenants.
From Detech Tower 2, you can easily connect to many different areas without many obstacles:
+ Move to ring road 2 to Noi Bai airport only 8 minutes drive
+ Far from My Dinh bus station only 2.5km.
+ Move to Ring Road 3 to Northern provinces only 8 minutes drive.
Scale and utilities at the building
Detech Tower 2 is a complex of 17 floors of office space, with 1 commercial floor and 3 basements with a total area of ​​6,100m2.
The total construction floor area is about 19,240m2, the total office floor area is about 15,200 m2. Using area for office leasing: 940 m2 / floor
Detech Tower 2 is fully equipped with modern facilities and the building to provide professional and efficient working space for all tenants:
+ Standard lighting system 300-400 Lux LED energy saving.
+ Soundproof glass system, insulation, ensuring professional working space.
+ Fire protection system, telecommunications standards.
Around the building are amenities such as banks, bars, cafes, shopping centers and high-class hotels, tenants working at Detech Tower 2 enjoy all the services and facilities.
Amentity & Features
Other Features
Electric fee
Management Fee
Security
Shopping mall
Supermarket
Water Consumption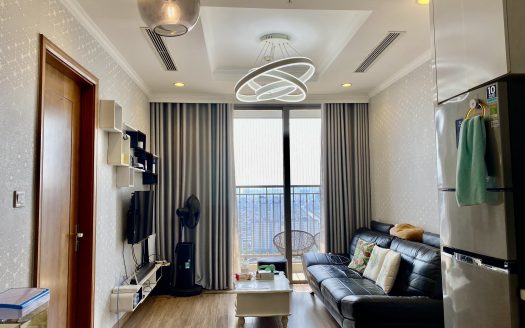 A furnished apartment of 80m2, consisting of 2 bedrooms 2 bathrooms, a spacious living roo
...
Prime Business Center Located at the center of Hanoi (Hoan Kiem District), Prime Business
...
$ 86
Located on the junction of Tran Phu – one of the main roads linking the western area
...