PV Oil Tower-148 Hoang Quoc Viet
Overview
Updated On:
December 1, 2023
Description
BUILDING INFORMATION
Location
148 Hoang Quoc Viet, Cau Giay
Elevator
4 Mitsubishi high-speed elevators
Floor height
17 floors and 02 basements
Air conditioner
Daikin semi-central air conditoner system
Ceiling height
2.5m
Backup power
1250KA backup generator meets 100% demand of capacity
Floor area
427m2
Working hours
Monday to Friday: 8am – 6pm. Saturday: 8am – 12:30pm.
Parking
At 2 basement, automatic parking systems
DETAIL LEASE PRICE AND AREA
Gross rental price (Rent + Service fee)
From $15/m2/month
 Air conditioning fee
Charges based on actual usage
Rent From
From $12/m2/month
Parking motobike
165.000 VND/motobike/month
Service fee
$3/m2/month
Parking car
2.300.000 VND/car/month
Area for rent
88m2, 100m2, 113m2, 200m2
Electricity fee in the office
Charges based on actual electricity usage
PV Oil Hoang Quoc Viet Building has a prime location at Hoang Quoc Viet – Tran Cung – Nguyen Phong Sac intersection, PV Oil Building attracts tenants by the advantages of geographical location, convenient transportation. facilities, modern design and complete equipment and rents are more attractive than similar buildings in the region.
Location of PV Oil Tower
PV Oil Tower has 2 fronts located on Hoang Quoc Viet and Tran Cung streets. Hoang Quoc Viet is a separate two-way traffic route, with a stable traffic density, convenient for moving to the suburbs and moving into the inner city through major roads such as Pham Van Dong, Pham Hung, Cau Giay, Buoi, Lac Long Quan.
Utilities and services at PV Oil Tower
Combined with the advantages of location in the area, PV Oil Building also provides customers with the following facilities and services:
+ Information system including telephone line, internet, optical cable is equipped to each office.
+ Parking lot includes an area of ​​2 basements and a large outdoor parking lot, with a large capacity, meeting the parking needs of staff and customers to transact at the building.
+ The building is currently managed by CBRE – a prestigious brand in the use consultancy and real estate management.
Amentity & Features
Other Features
Management Fee
Security
Shopping mall
Supermarket
Water Consumption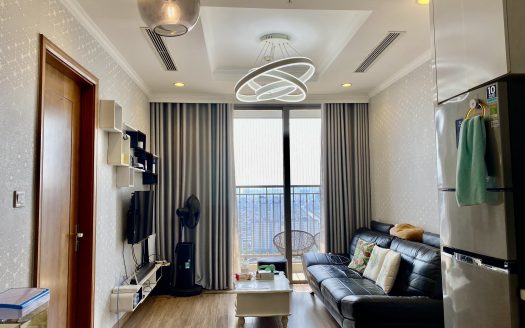 A furnished apartment of 80m2, consisting of 2 bedrooms 2 bathrooms, a spacious living roo
...
Prime Business Center Located at the center of Hanoi (Hoan Kiem District), Prime Business
...
$ 86
Located on the junction of Tran Phu – one of the main roads linking the western area
...