HITC Building – Xuan Thuy
Overview
Updated On:
December 1, 2023
Description
BUILDING INFORMATION
Location
239 Xuan Thuy, Cau Giay
Elevator
06 high-speed elevators
Floor height
10 floors
Air conditioner
Central air conditioners
Ceiling height
2,7m
Backup power
Backup generator meets 100% demand of capacity
Floor area
2000m2
Working hours
Monday to Friday: 8am – 6pm; Saturday: 8am – 12:30pm
Parking
At basement and parking area around the building
DETAIL LEASE PRICE AND AREA
Gross rental price (Rent + Service fee)
From $20/m2/month
 Air conditioning fee
Charges based on actual usage
Rent From
Included in rental fee
Parking motobike
136.000 VND/motorbike/month
Service fee
Included in rental fee
Parking car
1.600.000 VND/car/month
Area for rent
100m2, 136m2, 202m2,
Electricity fee in the office
Charges based on actual electricity usage
HITC building location
HITC office for lease is located on Xuan Thuy Street – one of the key roads in Cau Giay District with many advantages of connected traffic, convenient for moving to major streets, suburban districts and neighboring provinces with Hanoi city.
From the location near the foot of the Mai Dich flyover, it is very easy to travel along Pham Hung and Pham Van Dong roads to connect to public transport points such as My Dinh bus station, elevated belt road & Noi airport. Posts.
Scale, design and office equipment
HITC building has been in operation since 1995, has a total floor area of ​​10,000m2, can flexibly divide each floor into smaller office leasing areas to serve the needs of each object. tenants.
HITC Building has a synchronous system of equipment and facilities, including:
+ The building uses glass bricks (with low moisture absorption) and reflective glass. A number of insulated film windows on request of customers help create the most convenient working environment.
+ The entire basement area and around the building is used as a spacious and airy parking lot.
+ Lighting system is designed to help make the most of natural light by bringing the used space to the border. About 45% of the floor area is covered with natural lighting. + The system of 6 high-speed elevators and escalators helps to save energy.
+ The air-conditioning system of HITC office building is a local cooling system with central cooling water system.
+ Backup power system with large capacity, automatically operates to meet 100% of demand when the power goes out
+ Fire protection system according to national standards, automatic fire alarm, equipped in each corridor
+ Central time control system helps automatically disconnect or set automatic hours for some electrical equipment such as sewage pumps, lights
+ System inspection and maintenance of all building equipment periodically to optimize capacity and improve longevity
Utilities and services at the HITC building
In addition to receiving utilities and advantages from geographical location, transportation, customers renting an office at HITC building also experience the following amenities and services:
+ HITC's energy management policy: this is the policy that the Management Board commits to implement 100% since the building is officially put into operation.
+ Flexible rental policy and reasonable rents help businesses.
+ Building management department works professionally and effectively to meet the requirements of tenants of the office and improve the quality of the building.
+ Security department works 24/24, ensures security and absolute safety.
Amentity & Features
Other Features
Management Fee
Security
Shopping mall
Supermarket
Water Consumption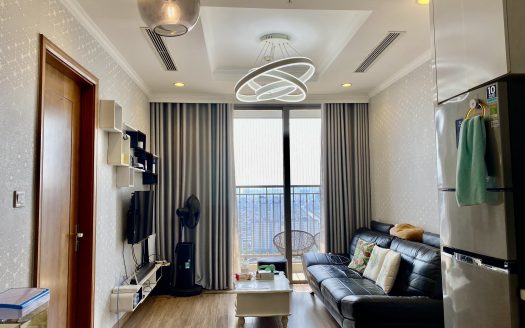 A furnished apartment of 80m2, consisting of 2 bedrooms 2 bathrooms, a spacious living roo
...
Prime Business Center Located at the center of Hanoi (Hoan Kiem District), Prime Business
...
$ 86
Located on the junction of Tran Phu – one of the main roads linking the western area
...