PVI TOWER – PHAM VAN BACH
Overview
Updated On:
July 10, 2020
Description
BUILDING INFORMATION
Location
1 Pham Van Bach, Cau Giay
Elevator
7 Swiss elevators for passengers and 1 cargo elevator
Floor height
25 floors and 02 basements
Air conditioner
Carrier central air conditioner system (USA)
Ceiling height
2,7m
Backup power
Two 2.500 KVA backup generator supply 100% of demand
Floor area
2.092m2
Working hours
Monday to Friday: 8am – 6pm; Saturday: 8am – 12:30pm.
Parking
8848m2 of basements
DETAIL LEASE PRICE AND AREA
Gross rental price (Rent + Service fee)
From $20/m2/month
 Air conditioning fee
Included in rental fee
Rent From
From $15/m2/month
Parking motobike
110.000 VND/motorbike/month
Service fee
$5/m2/month
Parking car
2.100.000 VND/car/month
Area for rent
112m2, 135m2, 195m2, 257m2, 480m2, 542m2, 662m2
Electricity fee in the office
Charges based on actual electricity usage
PVI Tower is a Grade A office building of scale 25 floors, the total area used up to 61,400 m2, in the floor area up to 2000 m2. This is the official headquarters of the PVI Holdings and many high profile corporate tenants including Samsung, Nissan, Obayashi, FPT, Sun Life Insurance … etc.
PVI Tower employee-specific fully equipped with the modern equipment, including office space, spacious meeting rooms multi-functional, 1 large conference rooms of international standard, 7 meeting rooms, services, 1 room out restaurants, cafes, restaurants and server storage rooms.
PVI Building inspired by modern design style, luxurious and close to nature, combined with the layout of green trees and small landscape from which to save energy, bring green environment – clean.
Contact Maison Office to get free advice and information about available space and leasing conditions
With a modern, somewhat romantic French design style, PVI Tower building converges many advantages that not all Grade A offices have. Therefore, after only one year of being put into operation, the building has reached a occupancy rate of over 70%. Currently, besides PVI Holdings and its affiliates, large tenants of PVI Tower These include Samsung, Nissan, Seabank, FPT, Obayashi, Nissan, Humax and FPT.
PVI Tower is a Grade A office building with 25 floors, 02 basements and 01 technical floor. The project was put into operation in 2014, owned by PVI Holdings (PVI Holdings). Savils Vietnam is the operator and manager of the building.
With a total usable area of ​​approximately 54,000 m2, with a floor area of ​​up to 2092 m2 per floor, PVI Tower is one of the few Grade A buildings in this area with such a large floor area. Currently, the first floor of the building is a warranty center of Samsung and Seabank bank to book transactions and work.
Location of PVI Tran Thai Tong building
Located between the junction of Tran Thai Tong – Duong Dinh Nghe – Trung Kinh. PVI Building No. 1 Pham Van Bach Cau Giay Hanoi will be the option to rent a Grade A office, which can bring advantages for businesses to grow, connect with each other, opening up cooperation opportunities thanks to the location. The location is favorable and the growth is strong. Within a radius of 500m are major banks: BIDV, Viettinbank, Techcombank, Vietcombank, MB Bank, HD Bank
Scale, design and equipment
System 07 passenger lifts and 01 Swiss imported cargo elevator, speed: 2.5m / s to meet the needs of moving between floors. Carrier Carrier air conditioning system of USA, which can adjust the temperature according to each area.
Fire protection system according to international standards with automatic fire alarm, smoke pressure ladder, fire extinguishers equipped in the hallways. Backup power system meets 100% of demand for use with 2 generators with capacity of 2,500 KVA / machine. Electricity and water systems, information systems including telephone lines, internet, optical cables are equipped to each office.
Amentity & Features
Other Features
Electric fee
Management Fee
Security
Shopping mall
Supermarket
Water Consumption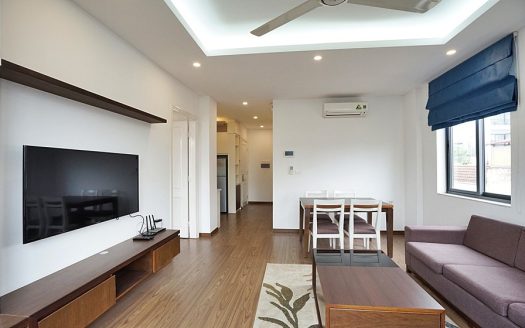 1 Bed | 1 Bath | 50sqm | 600 $ Cleaning 2 times a week High-speed internet Furnished Secur
...
1 Bed | 1 Baths | 35sqm Full Services: Laundry, cleaning 3 times a week, breakfast, Japane
...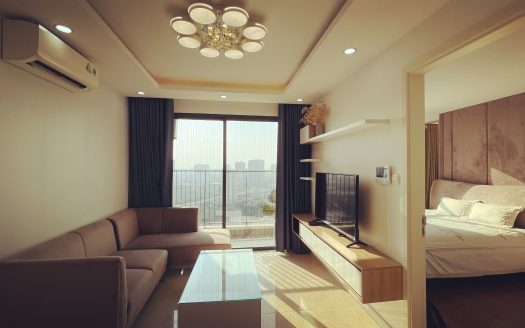 2 Beds | 2 Baths | 80sqm | 2minutes walking to Thanh Xuan Park. D' Capitale is where
...